We all have those things that we think about when heading into the new year, things or habits that we want to change. I have these for my general life, but also for my reading life. Here are a few of the things I want to improve upon.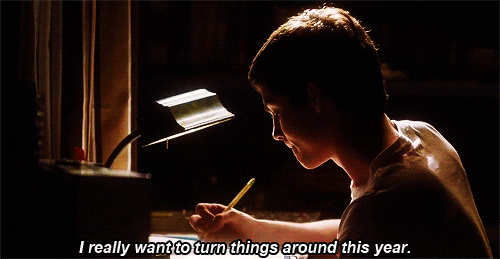 My "Currently Reading" pile – I think I may have already brought this up this year, but I have a few books currently sitting on my currently reading pile. I would like to clear this pile and finally finish these books.
My Neverending TBR – Ok, may of us have this problem and it is not unique – but it's still something I need to work on. I did a great job this year to not bring in more books than I read, but I really need to take care of my backlist and dramatically decrease it.
Stay More On Top of Review Books – I do pretty well with this, but with the epic slump I fell into in the last few months of the year this one kind of slipped. I'm confident I can get it back on track and power through these books.
Continue To Grow This Blog – I've done really well in the last few months of posting every day and I would like to keep that up. It's led to some great growth and really kept me accountable, I'd like to keep that trend going!
So those are the big ones, things that I hope to really ramp up on or continue doing. What are some of your reading resolutions for 2020?
Happy reading!