Well, another week has already passed and sadly I am not keeping up with what I need to write. I keep telling myself each day that this will be the day I make significant progress, but alas. I'm really hoping to power through this weekend as I do not have any major plans, so for the most part it will be me and my laptop spending time together.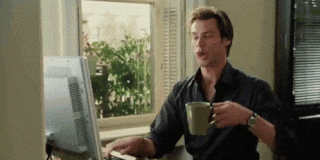 I have been writing every day so that's a win, but just not in the amounts that I need. Here's hoping my muse drinks some caffeine and gets her groove on.
Also, though I'm not getting a ton written on my actual project, I have been jotting down notes and scene outlines in my notebook that I carry with me, so once I really get going I have quite a lot of material ready to be put to the page.
I'm hoping that this weekend will be super productive, so we'll see. How's everyone else doing?
Happy writing!