I see this tag all over booktube this time of year, but I thought the questions translated well to blogs as well, so here goes!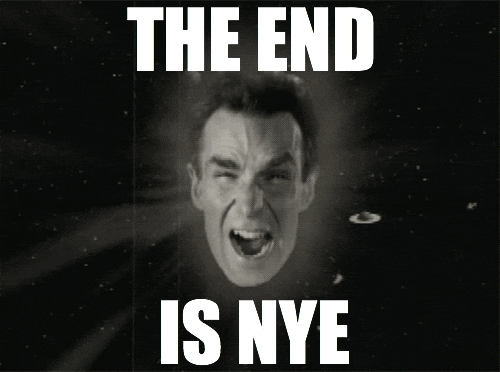 Are there any books you started this year that you need to finish?
Oh yeah, multiple books. There have been a few books that I've partially read and need to finish, such as Robots Vs. Fairies.

Do you have an autumnal book to transition into the end of the year?
I'm still somewhat in the mood for spooky books, but I don't really have any plans for transition books. I'm very much a mood reader in a lot of things, so other than books for review I just go with what I'm feeling.

Is there a new release you're still waiting for?
I cannot wait for the final book in Julie Kagawa's Shadow of the Fox trilogy. I am scared of it, but I also can't wait to get it in my hands next year.

What are three books you want to read before the end of the year?
I would really like to finish some of the books on my currently reading list, but more importantly I really want to get through a number of review books. The last two months have been very rough reading slump wise so I'm trying to turn that around.

Is there a book you think could still shock you and become your favorite book of the year?
Teeth in the Mist, Violet Tendencies, Call Down the Hawk.

Have you already started making reading plans for 2020?
Oh yeah, I have plans that I hope come to fruition. I need to set up a journal I bought specifically for use to better schedule my review books, blog posts and reading, so fingers crossed!
What are some of your answers to these questions? Happy reading!