There aren't a ton of books coming out in the next month and a half that I need to have, which my bank account thanks me for, but there are a few titles I'm hoping to pick up. Here's what I'm looking forward to and their respective blurbs.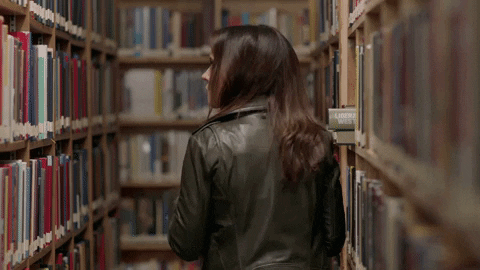 Eight Will Fall by Sarah Harian
Release Date: November 26, 2019
Pitched as Six of Crows meets Suicide Squad, this dark YA fantasy follows eight criminals as they battle their way through a subterranean realm of horrors and certain death.
In a world where magic is illegal, eight criminals led by rebellious Larkin are sent on a mission to rid their realm of an ancient evil lurking beneath the surface. Descending into a world full of unspeakable horrors, Larkin and her crew must use their forbidden magic to survive.
As they fight in the shadows, Larkin finds a light in Amias, a fellow outlaw with a notorious past. Soon, Larkin and Amias realize that their destinies are intertwined. The eight of them were chosen for a reason.
But as the beasts grow in number and her band is picked off one by one, Larkin is forced to confront a terrible truth: They were never meant to return.
Scared Little Rabbits by A.V. Geiger
Release Date: December 3, 2019
We stand in a tight cluster, high above the lake. One-by-one, we made our way up the narrow trail from the edge of campus. Now, we wait shoulder to shoulder behind the police tape. Nineteen summer students.
 
All but one.

When Nora gets accepted into her dream summer program at the prestigious Winthrop Academy, she jumps at the chance to put her coding skills to use. But then a fellow student goes missing—and the tech trail for the crime leads back to Nora. With no one else to trust, Nora must race to uncover the truth and clear her name…or she might be the next to disappear.
Would Like to Meet by Rachel Winters
Release Date: December 3, 2019
In this charming, feel-good debut novel, a cynical assistant at a screenwriting agency must reenact the meet-cute scenes from classic romantic comedy movies in order to help her #1 client get his scriptwriting mojo back–but can a real-life meet-cute be in store for someone who doesn't believe in happily ever after?
After seven years as an assistant, 29-year-old Evie Summers is ready to finally get the promotion she deserves. But now the TV and film agency she's been running behind the scenes is in trouble, and Evie will lose her job unless she can convince the agency's biggest and most arrogant client, Ezra Chester, to finish writing the script for a Hollywood romantic comedy.
The catch? Ezra is suffering from writer's block–and he'll only put pen to paper if singleton Evie can prove to him that you can fall in love like they do in the movies. With the future of the agency in jeopardy, Evie embarks on a mission to meet a man the way Sally met Harry or Hugh Grant met Julia Roberts.
But in the course of testing out the meet-cute scenes from classic romantic comedies IRL, not only will Evie encounter one humiliating situation after another, but she'll have to confront the romantic past that soured her on love. In a novel as hilarious as it is heartwarming, debut author Rachel Winters proves that sometimes real life is better than the movies–and that the best kind of meet-cutes happen when you least expect them.
So, do any of these sound good to you? What are you looking forward to?
Happy reading!