Let's face it, my TBR is massive, but there's no way I'm going to finish everything anytime soon. It's hard to narrow down my selection to what I'm going to accomplish this year , but here's five I'm pretty sure I'll get to.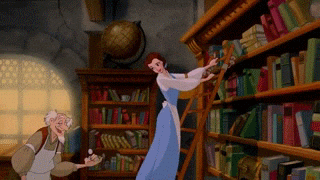 Trail of Lightning – I know I've mentioned this one before, but I still haven't gotten to it and I really wish I would. I've heard nothing but good things about it and am super excited by the premise.
Dead Voices – I loved Small Spaces, so I made sure to pre-order this one when it came out, but I haven't picked it up yet. I partially blame it on my slump, but also one just the massive pile of books I have. It's set in the winter though, so I'm hoping to pick it up soon.
His Hideous Heart – I love retellings based on an author's work, so when this one came out I was super excited. I'm also excited for the Shakespeare one coming out soon.
Call Down the Hawk – I'm in the camp of people who absolutely love The Raven Cycle, so a spin off with some of the same characters? Yes, please.
Rules for Vanishing – This was one that I heard nothing about and then suddenly everyone was saying how great it was. I picked it up shortly after it came out, but have yet to start reading it.
So what are you trying to finish before the end of the year? Happy reading!