Anyone into reading likely has a long list of books they want to get to or are eager to have in their hands as soon as they come out. We all have those books on the lists that we want to have sooner rather than later. These are some of the books I'd love to see added to my library soon.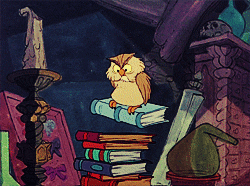 The Illustrated Harry Potter Books – Ok, technically these are four books at this point, but they are something that I haven't been able to justify buying for myself just yet and would love to re-read the series through these editions.
Serpent and Dove – At first I didn't have a ton of interest in this one, but after seeing the spectacular feedback for it, it's definitely something I want to check out.
The Silence of Bones – Ok, this one isn't out yet, but I have been pining for it ever since I heard about it. I cannot wait until it comes out so I can get my hands on it.
Night of the Dragon – Same thing with this one. I've had the privilege to read both of the previous books early and have loved both of them so much. I have a feeling Night of the Dragon will break my heart, but I love the trilogy too much to get mad about it.
Capturing the Devil – Though I haven't read the rest of this series, I really want to get this one so I have the complete series and can then hopefully just binge them!
Happy reading!