I get the question a lot from people in my life as to how I'm able to read so many books. Last year I read 301 books and that surprised quite a few people in my life, even though they almost always see me with a book or kindle. The question that always follows is 'how?' so I'm going to break down some of the things I do to read so much.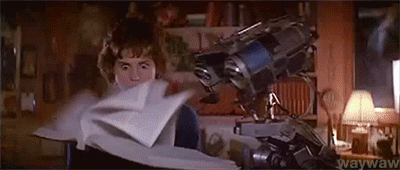 So the first thing that really ups my game is the fact that I am able to listen to audio books at work. I've mentioned this many times, but it really helps. With a lot of books I'm able to listen at about double speed, though depending on the speed of the narrator's speech I have been known to up it to 2.5 times speed. If I was not able to listen to audio books my numbers would be no where near what they are.
I also read a number of different formats and things such as graphic novels, poetry collections, manga, etc. will obviously take less time to read than full size novels. I also enjoy novellas and don't turn my nose up at shorter books, I don't choose books based on their page count so I often end up with a wide range of lengths and formats.
Another thing I'm able to do is read multiple books at once. I know that a lot of people can't do this or don't like to do this. I used to not be able to do it but then I went to college and had a double major, so I was constantly reading multiple things and having to keep them straight (often many different types of literature, not just textbooks) and I think that is what really started my ability to read different things at the same time. I will give one caveat though that they have to be different genres/types of stories.
The only other thing I really do, which I know a lot of other people do as well, is make sure I make time for reading. Like I said, I always have some form of a book with me and even if I can only eek out half an hour on my lunch, I take it.
So those are the main things I do that allow me to read so many books. Sometimes I have years like last year but sometimes I don't. I'm definitely always trying to read more, but I'm not going to beat myself up if I don't.
Happy reading!