I was looking around looking for something to mix up the content on my blog and came across the This or That tag and thought it would be fun. I don't know who originally created this one unfortunately. Let's get to it!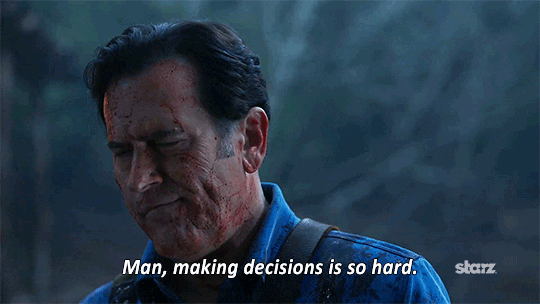 Reading on the bed or couch? – Both! It really depends on where in the day I am since I will usually be on the couch during the day.
Male or female MC? – I typically prefer to read from a female point of view because it's more able to be identified to, but a male MC will not make me dislike or choose not to read the book.
Sweet or salty snacks while reading? – Salty for sure, if I'm snacking I'm definitely going to lean more towards savory.
Trilogies or Quartets? – Any length of series is fine, but getting me to actually finish those series? Probably going to lean more towards a trilogy.
Reading in the AM or PM? – Any time of the day! Often if I'm having trouble sleeping I'll just end up reading. Plus during the day at work I'm able to listen to audio books.
First or Third Person POV? – That one is just going to depend on the book to be honest. I can get into and enjoy any POV as long as it fits the book and the story that I'm absorbing.
Libraries or bookstores? – Um, why are you trying to cause me pain? Both, of course! If I had to pick one probably bookstore, because that means that something will be mine, but I also love utilizing my library to find out if I like something well enough to go out and own it.
Books that make you laugh or cry? – Either way I'm experiencing emotions so it's good, but probably something that makes me cry just because that usually means it has more of an impact.
Black or white book covers? – Cover color really doesn't matter to me, but I'm going to go with black just because it wouldn't show dirt as easily as white.
Character or plot driven? – Books need both, but I usually lean more towards plot driven. I like books to feel like they are progressing and moving along.
So there you have it! I know most of them I leaned towards both, but sometimes that's the way it is.
Happy reading!