I was tagged by Jenny at JenJenReviews to do this tag. Let's see how this one goes.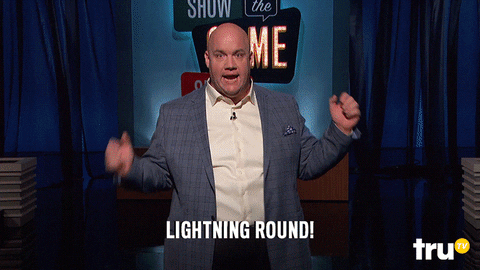 E-Book or Physical Book?
I read both and don't really dislike either, but physical typically wins.

Paperback or Hardback?
Again, both are in my library but hardbacks are definitely going to last longer.

Online or In-Store Book Shopping?
Why do you keep asking me these questions? It's hard to choose! Online is great because it's a larger selection, but I love the instant gratification of going to the bookstore.

Trilogies or Series?
Trilogies. I like the end to be in sight, and sometimes series go a bit too long.

Heroes or Villains?
Villians, I have a bad boy complex.

A book you want everyone to read?
Don't Read the Comments by Eric Smith. 100%

Recommend an underrated book?
Persuasion by Jane Austen, I feel like it gets overshadowed by Pride and Prejudice (which I also love) but it's a wonderful story.

The last book you finished?
Heart of the Matter by Ruth A. Casie

The Last Book You Bought?
The Flying Saucer Mystery by Carloyn Keene, I'm trying to fill the holes in my collection.

Weirdest Thing You've Used as a Bookmark?
Probably a receipt.

Used Books: Yes or No?
Absolutely!

Top Three Favorite Genres?
Romance, Mystery/Thriller, Fantasy

Borrow or Buy?
Buy, but I do utilize my library too.

Characters or Plot?
Plot, while I love complex and deep characters I need the plot to move.

Long or Short Books?
Short, but I'll read both.

Long or Short Chapters?
Short to medium, too long will make me lose interest.

Name The First Three Books You Think Of:
The Ten Thousand Doors of January
Snug
The Forever House

Books That Makes You Laugh or Cry?
Laugh for sure.

Our World or Fictional Worlds?
Fictional Worlds

Audiobooks: Yes or No?
Yes!

Do You Ever Judge a Book by its Cover?
I try not to, but I can't say it doesn't happen.

Book to Movie or Book to TV Adaptations?
Depends on the length of the book, but typically TV since it can cover more.

A Movie or TV-Show You Preferred to its Book?
Stardust. I didn't really like the book, but loved the movie.

Series or Standalones?
Standalones.
Whew, that's all there is! If anyone would like to do this one feel free to consider yourself tagged!
Happy reading!