I tend to read a lot of books and a huge contributor to that is listening to audiobooks. I'm able to listen to them at work depending on what I'm doing, so that ends up helping a lot. Also, depending on the speed of the narrator's speech, I almost always listen at 2x speed or faster.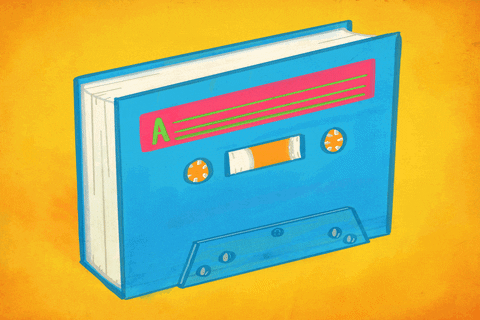 I use a few different apps to listen to audiobooks, here are the ones I use the most.
Libby – I use Libby to access my library's catalog. It does sometimes take longer cause I have to put books on hold, but my library has a pretty good selection overall.
Scribd – I know Scribd has had some issues in the past with clear messaging and that put a lot of people off, but it's one of my favorite apps to use. No you can't constantly listen to super new, super popular books and the selection does get narrowed as you listen to more books before the monthly reset – but I've never not had audiobooks to listen to, just a smaller selection. Plus it's a great deal considering all the content it has.
Audible – For a long time I was only subscribed to the Audible Escape program (formerly Audible Romance Package) but I recently got a full subscription again. With that and access to the Escape package there are a huge amount of audiobooks I can access. Yes, it is the more expensive choice, but they are reliable in what they carry and I can almost always find what I'm looking for. Plus, if you have Kindle Unlimited there are a number of books you can listen to the audiobooks to through Audible.
While I know there are more apps out there that a lot of people enjoy, these are the main ones I enjoy using.
What apps do you use? Happy reading!