I was debating what I wanted to post today, and going back and forth a bit – but then WordPress notified me that today is actually my Two year blogiversary!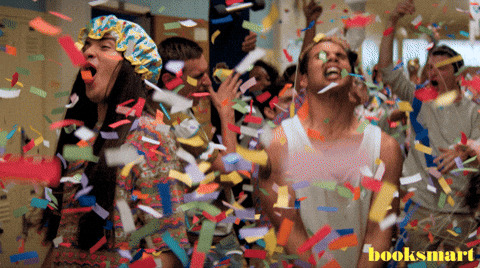 When I first created this blog two years ago, I was trying to get the courage to actually do this thing. I had a lot of self doubt regarding if anyone would read or value my content and that almost made me stop before I even began. What kept me going was wanting to be a part of this community, wanting to share my thoughts and make new friends who I knew I had something in common with.
The first year didn't see much in the way of posting, I was still very unsure if I could do it and if anything I said would be valuable. Last October I decided I would participate in Book Blogtober and post every single day of the month – and I haven't stopped posting since. I've made it my goal to post at least once every single day and I'm so glad I did.
So here's where you come in – what would you like to see on the blog going forward? Do you want more reviews, more tags, more writing content? Let me know!
Thank you all for coming on this ride with me. Here's to two years and hopefully many more!