We all have our ideal reading atmosphere's, dedicated areas or spaces that we prefer to read in. We may have a favorite chair, pillow, favorite drinks and snacks and more. I even have preferred sounds I like to listen to when I'm really in the reading zone.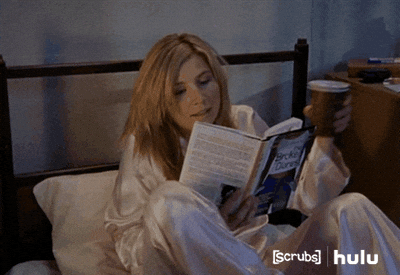 Now, sometimes I don't listen to anything, but if I am really wanting to get lost in reading then I definitely put in some earbuds and turn something on. One of my favorite things to listen to are ASMR rooms. I'm not one for traditional ASMR sounds but nature sounds, soft music etc is something I enjoy.
I also really like just general ambient sound, with my favorites being either the ocean or rain sounds – they are definitely sounds that are soothing to me so they allow me to immerse myself.
The other thing I turn to, depending on my mood, is music. Sometimes if I know of an artist that fits the mood of the book I'm reading, or a playlist that really lends to the vibe then I will listen away.
What do you guys listen to when reading? Do you prefer silence, or do you like music/sounds like I do?
Happy reading!