Well, I don't know about all of you, but I am glad 2020 is going to be in the rear view soon (I'm sure most of you agree). I'm hoping that things will start improving soon as this year comes to a close and we hopefully have somewhat of a clean slate. Hey, I can hope, right?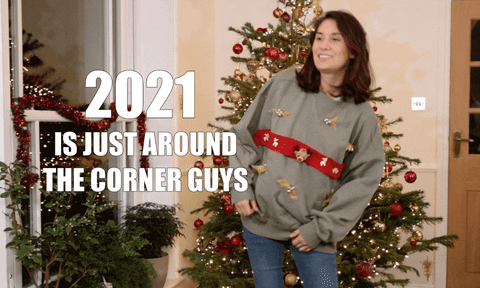 So since we are at the end of the year I have started thinking of what goals I want to have in 2021 regarding my reading and writing.
Reading Amount – This year my reading goal was set at 200 books, though I was anticipating something similar to last year where I hit 301 books (I listen to a lot of audio books when I'm in the office). While I have hit (so far) 242 books and I'm super happy with that, my audiobook listening took a steep decline when I started working from home in April (please don't take this as me complaining about this, I'm forever grateful to my employer that they have allowed me to WFH). I would definitely like to read at least 200 books in 2021 to keep the streak going and would like to get back to listening to more audiobooks.
Reading Content – Next year I do want to do even better at getting more to my backlist of physical books and hopefully the TBR game I made for myself will help with that. Except for a couple prompts regarding NetGalley or Kindle books everything on my board is geared towards reading backlist physical books.
Blogging – I've had a pretty good streak going of posting something every single day and I want to keep that going. It's been a good benchmark to hit even if some days I had to work to think of what I would post. I would like to succeed in getting more things pre-scheduled though.
Writing – I again want to participate in NaNoWriMo as well as the two Camp sessions in April and July. I'm not going to set a hard goal for myself (other than the 50k words in November) and just want to enjoy writing more. Maybe I will actually wrap up a story and consider it complete? I don't know, but I definitely want to write just as much or more.
So what are some of your goals for 2021? Are you just as happy that 2020 is finally drawing to a close? I feel like this year both took an eternity and went by fast, it's a weird feeling.
Happy reading!