Let's be honest, those in my life will typically ask me for a list because they don't know what I have and don't want to risk getting me something I already have, or something I have no interest in. I will usually give those who ask for it lists to work off of which contain the things that I really want, but I do always have a working wishlist of books that I want. Now, in writing this post I am not in any way asking people to buy me anything, I'm just sharing a few of the books that while not on my specific Christmas list, are still high up enough on the book wishlist that I may pick them up.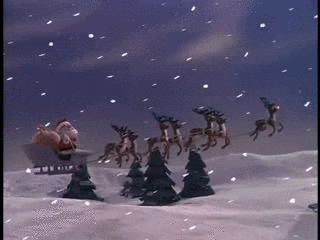 Vicious Spirits by Kat Cho – I won't lie, I have Wicked Fox on my TBR still, but I have a feeling I would like to read both of them back to back, so I definitely want to pick up a copy of this one.
I'm not going to share a synopsis this one because I don't want any spoilers, but it's based on Korean mythology (or mythological creatures), and anyone who knows me knows that this is a buzzword for me. I will immediately want to read anything based in Asian folklore or mythology, especially Korean.
The World Between Blinks by Aime Kaufman & Ryan Graudin – As soon as I heard about this one I knew I wanted to pick it up, I even features it in a recent Can't Wait Wednesday.
Whenever Jake and Marisol get together, adventure follows. They have their late Nana to thank for that. Her epic trips and treasure hunts were legendary.
With the whole family reuniting for one last summer vacation at Nana's home, the cousins are prepared for an extraordinary trip of their own. Following a map Nana left behind, Jake and Marisol sneak out to a nearby lighthouse—then accidentally slip into another world! 
The World Between Blinks is a magical place, where all sorts of lost things and people wind up. Everywhere they turn, the cousins find real mysteries from history and a few they thought were just myths, from pilot Amelia Earhart to the fabled city of Atlantis.
But the man who holds the key to Jake and Marisol's journey home doesn't want to be found . . . and if the cousins don't catch him fast, they could end up lost in this world forever.
Simmer Down by Sarah Smith – This one just sounded like fun to me and I thought it would be a great break between other genres.
Nikki DiMarco knew life wouldn't be all sunshine and coconuts when she quit her dream job to help her mom serve up mouthwatering Filipino dishes to hungry beach goers, but she didn't expect the Maui food truck scene to be so eat-or-be-eaten—or the competition to be so smoking hot.
But Tiva's Filipina Kusina has faced bigger road bumps than the arrival of Callum James. Nikki doesn't care how delectable the British food truck owner is—he rudely set up shop next to her coveted beach parking spot. He's stealing her customers and fanning the flames of a public feud that makes her see sparks.
The solution? Let the upcoming Maui Food Festival decide their fate. Winner keeps the spot. Loser pounds sand. But the longer their rivalry simmers, the more Nikki starts to see a different side of Callum…a sweet, protective side. Is she brave enough to call a truce? Or will trusting Callum with her heart mean jumping from the frying pan into the fire?
What books are you looking forwards to getting?
Happy reading!