Hey everyone! I know a lot of people have recently been getting into watching Asian dramas as of late, especially Kdramas (Korean dramas), especially with the selection that Netflix has had and been adding. Here's a little secret – though I'm not Korean or Asian, I have been watching them for years. Part of this is because my partner is Korean (and his mom likes to sometimes recommend some) and part of it is because I've always been interested in Asian cultures. Plus, Hulu used to have a massive catalog of Kdramas and was always spamming me with ads for Boys Over Flowers – so I fully fell down the rabbit hole. I have come nowhere near to watching a huge amount of dramas, but I like to think I've watched some really good ones. There are definitely some genres or types that I feel line up well with book tropes and book genres, so here are some fun recommendations that I have.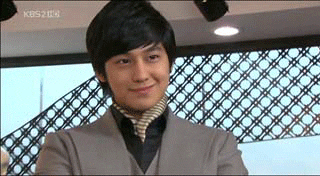 Do you love Paranormal books? Anything featuring monsters or ghosts? There are a lot of Korean movies or dramas that take on the zombie genre, but if you're looking for something other than zombies I would recommend Goblin: The Great and Lonely God, Black or Scholar Who Walks the Night. If you want a paranormal drama with a comedy twist then go for any version of Oh My Ghostess. Another great one that is darker but definitely has a lot of comedy thrown in is The Master's Sun.
Do you like books that have gaming or the gaming/tech industry in it? I have a couple Chinese dramas for you! They both have a lot of romantic comedy aspect to them, but Love O2O tackles other issues as well, such as how female gamers are viewed (especially if they excel at the game). Another great one is Go Go Squid! which had me laughing and crying at the same time way too many times!
Ok, so I know that contemporary romance, especially romantic comedy is a huge genre when it comes to books, so I would be remiss if I didn't cover some dramas that were great romantic comedies to dive into. This one is going to require a list!
What's Wrong with Secretary Kim?
Cinderella and the Four Knights
Strong Woman Do Bong-Soon
I Hear You
1% of Something
I just know some people are waiting for me to get to historical fantasy shows and there are definitely some great ones. If you want a Korean fantasy that is reminiscent of Game of Thrones in it's political scheming then check out Arthdal Chronicles – I haven't finished this one yet, but what I've seen of it so far has me hooked. I would also recommend Gu Family Book (also known as Kangchi: The Beginning) and Eternal Love (also known as Ten Miles of Peach Blossoms).
There are tons more that I could talk about, but I think that's all I'm going to include in today's post. If you're wondering where you can watch Asian dramas Netflix does have a great selection. Another option and where I watch a lot of the dramas I watch is Viki.com – they have a huge catalog of shows from multiple countries as well as movies and are constantly adding new content.
Let me know if you'd like to know about more Asian dramas in the future and thanks for letting me indulge in a fun post today. 🙂
Happy reading and happy watching!