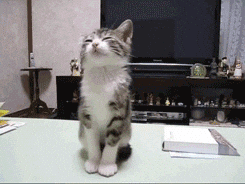 Hey everyone, I'm just going to get into it right away – 2022 was not my year and things kind of went off the rails for me. This was especially true for the last few months of the year. For the first time in years I didn't hit my reading goal and it was purely because everything that happened destroyed my mental health and sent me into a slump. I'm not going to get deep into it, but a new diagnosis of another auto immune condition was added to my list – at this point I have multiple autoimmune bingos and would prefer no more. I also spent 2 months fighting with insurance to try and get the medication I needed and Calypso had another December health scare (she's fine! thankfully we just needed to run some more intensive tests to make sure she was good). Those are just the most intensive of the issues I dealt with in the last few months.
So what about 2023? Well I'm really hoping to get back on track and definitely doing some catch up here in January. I'm probably not going to set any super hard goals for myself and simply work on finding my healthy place mental health wise. There's going to be a little more mood reading happening until I'm completely back in my groove and mostly I'm going to try to just enjoy what I'm doing. 🙂
As for writing, of course I'm going to do Camp NaNoWrimo and NaNoWrimo, but I'm also not going to set hard goals there and just enjoy the process.
I'm really hoping that 2023 is a year of healing and adjusting for me, there are definitely some lifestyle adjustments with my new diagnosis. I set my reading goal at 200 like I have the last couple years and I feel positive about it but won't be upset with myself if life happens and I don't reach it.
Happy 2023!