I have seen some lovely images of fully decked out bookshelves which are fully decorated for the season, especially some booktuber's shelves, but I don't typically decorate my shelves. I don't do a whole lot of holiday decorations anyways, mostly because I don't like switching out a ton of things, but that doesn't mean I don't appreciate when people do.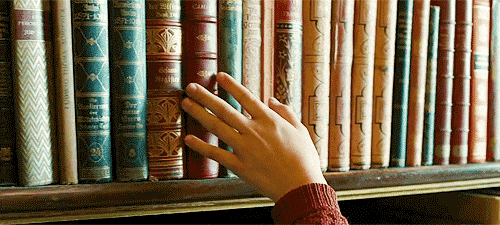 The addition of a couple pumpkins or fall decor items can add splashes of color to shelves, I've seen some people go full out with Halloween decorations instead of just fall and even those look great. I tend to be a little more simplistic, which leaves more room for books on my shelves because space is at a premium in my house. Still, I do have a few things that live on my shelves this time of year.
I just brought my succulents inside as the temperatures are starting to lower, so they have taken up residence on my bookshelves. I also have a few of my larger candles displayed, waiting for the time that I decide to burn them. As to other decorations, I have a few Funko pops (such as Velma from Scooby Doo hanging out with my Nancy Drew books) but otherwise keep most of the space for my books themselves.
How do you decorate your shelves? Do you go all out for the holidays, or keep the same decorations year round?
Happy reading!