I'm not hugely experienced when it comes to pumpkin carving. Besides doing the standard face on a pumpkin a few times as a kid, it just wasn't something we did. While I'm not that skilled at it, I do love seeing the designs that people create.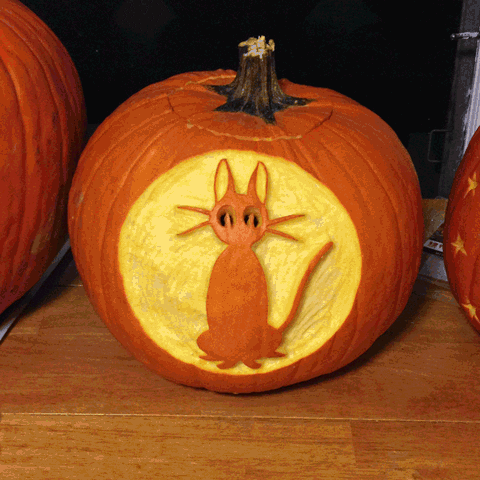 I definitely believe that so many things from books, especially those in the fantasy or horror genre would make great designs on pumpkins. The Hogwarts House Crests would be amazing, as would logos from a number of different franchises.
Also, when displaying your pumpkin I think it would be interesting to have a bookish design pumpkin sitting on stop of a stack of books. If the design was spooky and it was set on top of a stack of old hardbacks, then draped with fake spiderwebs? I think that would be awesome on a spooky front porch.
Since I don't have a ton of experience with pumpkin carving myself, I found a few links from Buzzfeed, Bookbub and Bookish that have some stellar ideas and examples.
Enjoy!