This challenge was created by Caffeinated Fae in an effort to reduce the number of physically owned but unread books in her collection. Make sure to head over to her post (linked above) to check it out.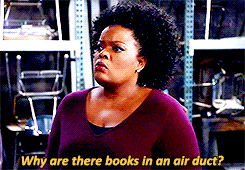 I have no where near the stats that she has in her post, I keep meaning to get some together but I have been busy with other things, but I can say that my number of unread books is definitely a couple hundred. Last year I did make good progress in removing some backlist from my shelves, but more progress is needed. I figured each month I could do posts of what I intended or hoped to read and then do an update at the end of the month to see how I did.
So if you read my TBR, you would know the physical books I pulled, but here's a refresher:
I'm not sure now if I'll get to The Cheerleaders, as my audio book from the library expired. I'm back on the hold list, but I don't know if I'll get it back in time. A good number of the backlist books are consumed via audio book just because a lot of my physical reading time is used towards reading review copies. I do still have an audio book for Night Music. The others I am planning on reading physically.
Fingers crossed and happy reading!