We all buy books online quite a lot now, because of convenience or availability, but I still enjoy going to brick and mortar bookstores. Part of this is loyalty, there's a local one that has been around since I was in high school and I like to support them – but another reason is that sometimes I just need the comfort of a bookstore.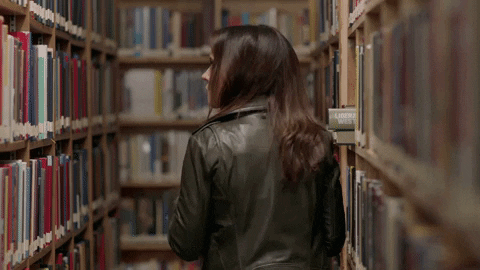 The Smell – Yes, that's right. Bookstores smell of paper and ink regardless of if they are new or old. I would love candles specifically with this scent because it's so soothing and a happy place for me.
Books you may not expect – Each bookstore is going to have a different array of books available, especially if they are a used and new bookstore that accepts trades. Finding those rare books that you don't see in other bookstores, or the hidden treasure of an edition no longer available is an amazing feeling.
The Staff – As I said it's wonderful when you have a favorite local bookstore, it's even better when you can build a rapport with them and get to know the staff. They start knowing your taste and trusting your opinions when they ask you how a certain book was.
Trading in – If your favorite bookstore is one that allows you to trade in books for cash or credit, take advantage of it! It's a great way to ave money and to eliminate books from your shelves that you may no longer want. I've saved a ton of money by doing this at my local store.
Instant Gratification – Let's face it, being able to grab the book and take it home immediately is WAY better than waiting for the book to arrive in the mail!
So those are my favorite things about bookstores – what are some of yours?
Happy reading!