As of late I have been trying to be better about consistently posting on my blog and blogtober has been great to kick me into doing that, but sometimes with a day job and other obligations it can be hard. Shout out to Jenniely for creating these prompts.
When I'm reviewing books, I usually try to jot down some notes since I know that by the time I finish a book there may be some things that are not as clear.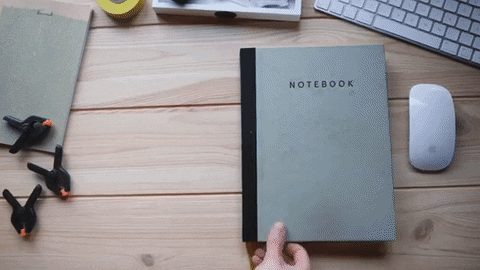 If I know I'm going to be linking to a bunch of items in my post, or I need twitter handles for my twitter post, I will open up notepad and compile all of the things I need before I start the post. Having to look for links in the middle of a post can interrupt my train of thought, so I like to gather all of that ahead of time.
One thing that I am going to try, so I don't know if it's going to be an essential or not, but I'm going to create a bullet journal just for my blog. I already have one for my reading with all of my stats and keeping records of my ratings and the comparison of how many books I read vs. how many I bring in. I think starting one just for my blog will help with scheduling posts and keeping track of books and posts that I have a deadline for. We shall see!
Other than that I just like to have all my resources at my fingertips so that when I sit down to write up a post I don't have to go scrambling for information. The more smoothly I'm able to write, the more posts I'm able to work on and get scheduled. I'm hoping that further organization will help refine my posts as well as help the blog grow!
Happy reading!