We've all been there, we have so many books we want to read but just can't get into anything we pick up. At first you just think it's the current book you are reading, so you try something else but then comes the realization that you are in a reading slump comes. September was one of those months for me. I was loving pretty much everything I was reading, but I had to push myself to get through them. So what can you do to break that cycle and ramp back up your reading? It varies depending on the person, but these are some of the things that work for me.
Re-read a favorite book – This is one of the sure fire ways I have to get myself out of a reading slump. I'll download the audiobook of a favorite, or pick up my print copy to read. Sometimes this jolt of the familiar is just the jolt and reset I need.
Switch up your formats – I tend to listen to a lot of audiobooks because I am able to listen to them at work, but sometimes it ends up being too much and puts me in a reading slump. When I notice that happening I'll switch back to print format and put audiobooks on hold for a little bit. Too much of a good thing can easily send you into a slump, so it's ok to ease up if you feel like you've had too much of a certain format.
Set aside time to read – Create a block of time where you disconnect from everything else and just read. I will usually set my laptop up with some ambient sound, hide my phone from myself and make sure my boyfriend knows it's reading time. Sometimes simply eliminating some of the outside distractions and giving yourself a solid block of time to read can help.
It's okay to give yourself a break – Let's face it, sometimes the only way to get yourself out of a reading slump is to simply give yourself a break from reading. I'm not saying take a month off (though if you need to don't feel back about doing so) but sometimes what your mind needs is an actual break. I've been going through this a little lately with my audiobook reading, so I downloaded a bunch of podcast episodes and that's what I've been listening to. I wasn't enjoying the audiobooks I had, so I knew the quality of my reading was suffering. Sometimes it's just what you have to do.
Hopefully some of these techniques will help some of you when you deal with a reading slump, they certainly help me!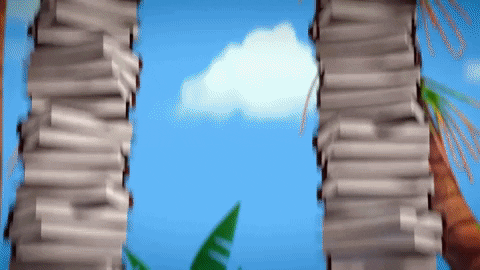 Happy reading!