The last quarter of the year is for sure my favorite reading season. There's something about the combination of weather, attitude and feelings that just lend to reading. Here's my top ten things I like about reading in fall.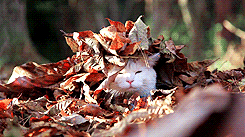 While I don't love being cold, the lower temperatures do make you want to curl up and hunker down.
Bring out all the blankets and pillows! I am a bit of a hoarder when it comes to blankets and pillows, but this time of year I can utilize them for my reading.
Reading while drinking hot or warm drinks is so comforting and relaxing, but not in a way that will put you to sleep. Break out the coffee and tea (ok, to be fair I drink coffee year round, but still).
At the beginning of fall you have that interesting mix of weather, meaning you could read inside or outside depending on what the day is like.
Stormy nights, though not enjoyable in a lot of ways, make me want to break out the candles, turn out the lights and read.
Did I just mention candles? Why yes I did! I love pulling out my fall and Christmas scent candles this time of year and adding those smells to enhance my reading experience.
Fall is perfect atmosphere for reading so many different genres! Gothic/Horror? Check. Cozy and fun? Check. Sci-fi, Romance, Fantasy? Check check check!
Changing weather also means more time that you won't be drawn out for various activities (ok ok, speaking as an introvert) and you'll probably have more time to read.
The transition of aesthetics between summer and fall is comforting, watching the leaves change and the progression of that transition just changes the pace of people, it's like taking a deep breath.
The ultimate combination of all these things, curling up in a comfy chair or couch with a soft pillow and warm blanket, warm beverage and a candle burning is just a soothing and relaxing scenario that is conducive to reading.
Let's face it, any time of year is great for reading, but there is something about autumn. Maybe it's the fact that we have passed that halfway point of the year, days are getting shorter and it's getting colder, but the thought of being alone with books and just reading everything becomes more and more appealing.
Happy reading!