Everyone loves a good ambiance when reading, especially if reading spooky or autumn reads. I don't care as much about the brand of candle as I do the scent. During the spring and summer I tend to lean towards citrus scents but that changes as we head into fall and winter.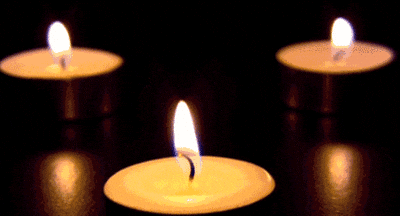 When we get to the later part of the year I am reaching for maple and cinnamon scents, apple pie and similar baking scents and more. I still reach for citrus if it has an evergreen touch to it and anything that smells like leather and the forest will also draw me in.
I do enjoy Bath and Body Works candles because you know they are quality, but any brand that has a great scent and lasts a decent time is good. I haven't been able to try a wood wick candle yet, but I would really like to because those just sound perfect for the fall and winter time.
What are some of your favorite candles? Do you associate certain candle scents with the season, or with reading itself?
Happy candlelit reading!