Everyone who loves fall probably has different reasons, but I'm sure some of them overlap. For instance the love of pumpkin spice anything (I am not a member of that camp, but know many who are). There are just certain things that come with fall that some people love, so here's some of mine.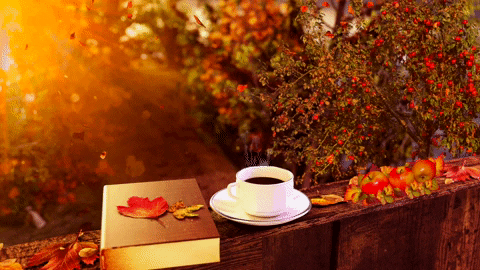 The change in the environment – Changing leaves and cooler weather are some of my favorite aspects of fall. It provides the perfect reading atmosphere.
Hot Drinks – I love my iced drinks, and get them year round, but along with cooler weather comes the inclination towards hot coffee and tea again. It's soothing and energizing at the same time.
Sweater weather – Pull out the long sleeves, jackets and boots. I love the shift in wardrobe that happens this time of year and again there is an increase in comfort that goes along with it. Some days are still warm enough that you can do easily changing layers, while others call for heavier clothes.
Did I mention boots? – As much as I love my sandals, getting to pull out my boots and other cold weather shoes after most of the year not using them is always fun.
There's something about the last quarter of the year that prompts so many changes. It's the dusk before the dawn of a new year. People are finishing up projects that they started earlier in the year, making plans for the coming new year and perhaps thinking back on things that they would do differently or wish they'd done. It's a wonderful time of year before the holidays and the new year.
Happy reading!