I know things are uncertain for a lot of us right now with the pandemic. Those of us who are high risk are definitely feeling the anxiety and stress of the situation, but it's hard for everyone. While in self isolation a lot of people could go a little stir crazy, so here's some things you could do to take your mind off things.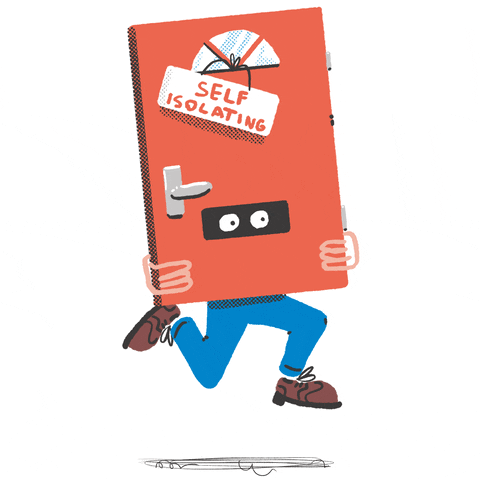 Read! You knew this was coming. Start a new series, tackle your TBR, finish those books you are still in the middle of! I had a big plan for this weekend to do just that, but then I feel asleep – oops!
Keep an eye out for your local businesses – Since we're self isolating as much as possible, local businesses that depend on walk in traffic are really hurting. And this doesn't just affect the business itself, but it's employees. If you need a new stack of books, check out if your local bookstores are doing curbside pickup or have special deals going on for online orders. Even though we are looking out for ourselves we also need to look out for everyone else too.
Break out the puzzles and games – These are great stress busters, especially if you have heightened anxiety over the situation. Spend time having fun with your loved ones and breathe.
Reorganize and clean – Ok, if you're anything like me this probably causes a lot of nervous energy that you don't know how to use. Either you do something or you're going to end up crying your eyes out. I have plans in the next couple days to probably reorganize my bookcases, just because it is something I know will utilize that energy.
This is a fearful time no matter where you live in the world. Please be compassionate and caring towards each other, have empathy and remember that we all live on this planet. Don't hoard products, just take what you need, don't get in fights over things such as toilet paper when people are literally fighting to stay alive.
Keep safe and healthy!